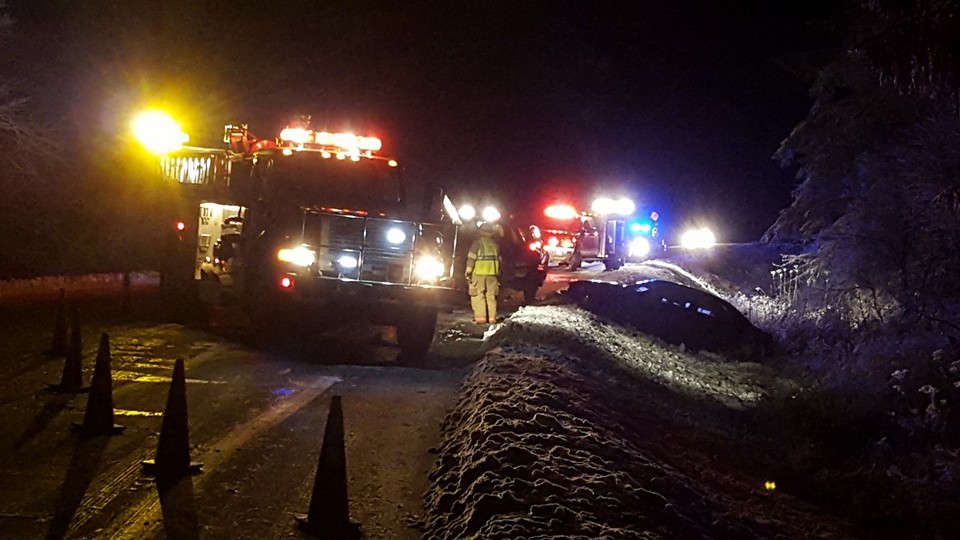 Transport Ambulance Service in
Granville, Hancock, and Rochester
Since 2013, White River Valley Ambulance has been the primary transport ambulance service for our community. WRVA provides a top notch paramedic level service. Soon after WRVA first established itself in the valley, the reality of our situation set in. The valley just does not have the call volume to support a full time ambulance service, especially at the paramedic level. This is why our former ambulance service (Valley Rescue Squad) struggled for many years.
As you likely recall, Granville VFD has been providing emergency medical first response to the towns of Granville, Hancock, and Rochester since 2015 when White River Valley Ambulance pulled out of the old Valley Rescue Building and began providing ambulance service from their Bethel station. The concern at the time was the response time for WRVA to arrive in the valley was too much and Granville's First Response team could bridge the gap by providing initial patient care until WRVA arrived. This system has proven to be successful and vital to the positive outcomes of our patients.
In 2015, Granville First Response consisted of only six licensed care providers. Today, we have 18 providers who responded to about 180 emergencies last year. At times, we even provide additional crew members to WRVA to serve as drivers or care providers as we transport patients to the hospital.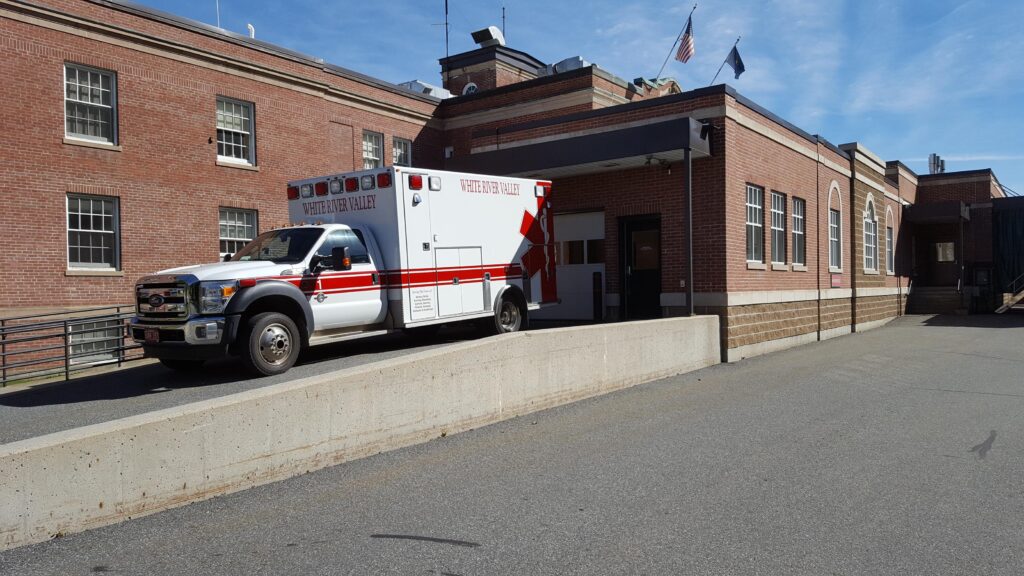 Analyzing our present situation and projecting what our future holds, we see the potential for Granville First Response to play a more active role in emergency response in our community. Data analysis of emergency calls supports the idea that if Granville First Response expanded to incorporate the ability to transport patients to the hospital we could further improve the emergency medical system in our district. We would still rely on our White River Valley Ambulance partners to provide primary paramedic level ambulance service to the Upper White River Valley, but if the situation arises where it would be more beneficial to the patient if Granville First Response transported the patient; either to the hospital or to meet a paramedic ambulance on the way, we would have the ability to do so.
Your community needs your help expand Emergency Medical Services.
Our plan between now and 2026 in coordination with White River Valley Ambulance is to bolster our roster with licensed emergency medical providers, acquire the necessary equipment to be licensed by the State of Vermont, and apply for licensure as a transporting ambulance service.
The end result being that an ambulance would once again be stationed on the Route 100 corridor of the White River Valley.
We stress that this project is not meant to be a means of separating ourselves from the vital services the White River Valley Ambulance provides. WRVA must remain the primary ambulance service to our community and the GVFD will continue to fill the void left in our community when the Valley Rescue Squad discontinued. We will have another tool in the tool box to use when necessary.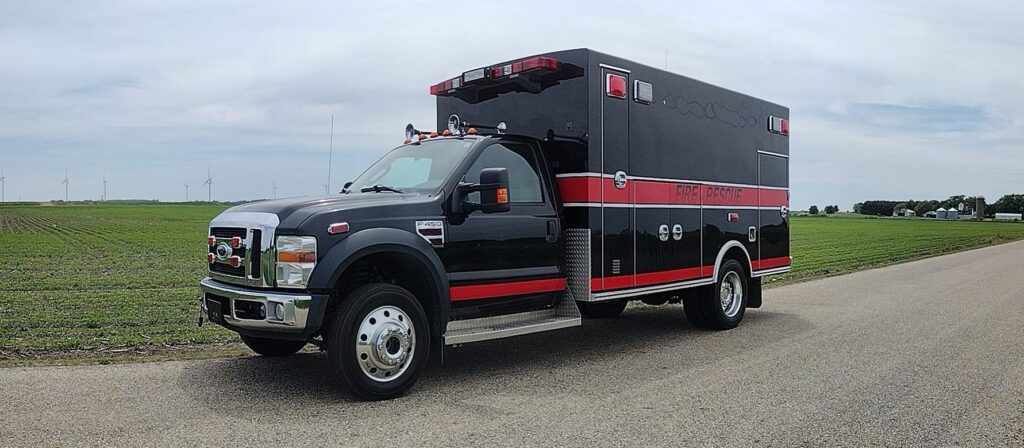 The easiest part of this project is going to be acquiring the equipment necessary to provide this expanded level of service. On May 28th, 2023 members of the GVFD traveled to Sterling, IL to acquire an ambulance (pictured above) which would meet the needs of our community. We have also purchased a ZOLL AutoPulse (CPR Machine) in March 2023.
The more difficult hill to climb will be bolstering our roster to include enough personnel to staff this service. We estimate an additional 10 volunteers will be necessary to bring this program to life. We stress the fact that Granville First Response is the initial emergency medical team on the scene in Granville, Hancock, and Rochester. More importantly, volunteers are needed to keep and expand this service.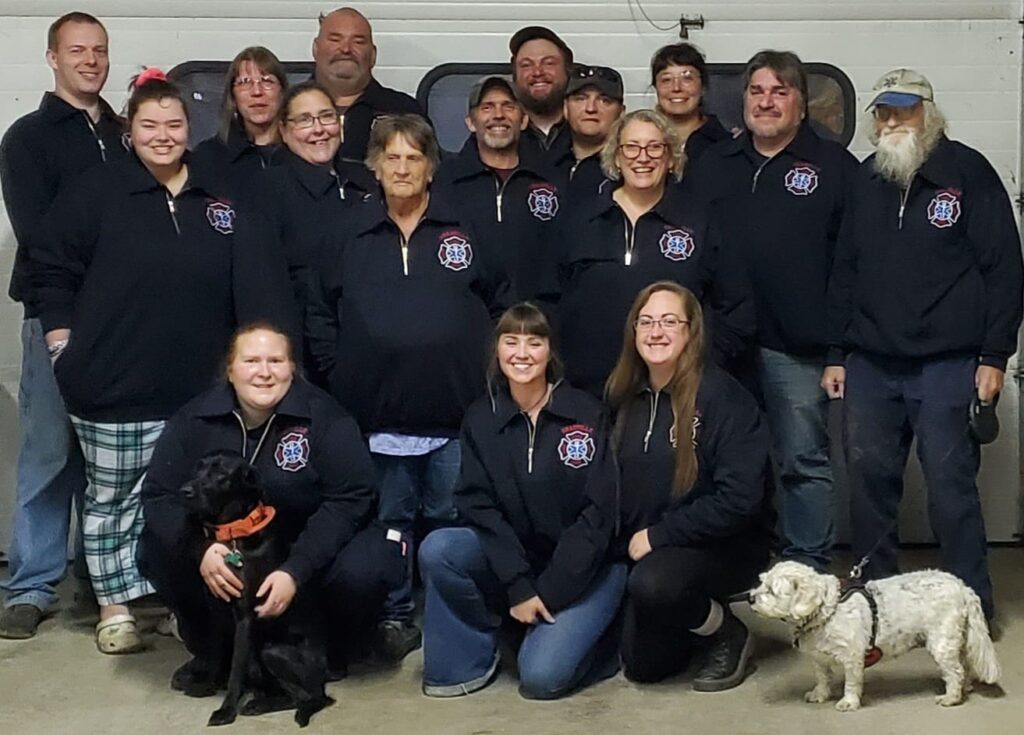 Anyone from Granville, Hancock, or Rochester can join and provide assistance to this team. Any age group or experience level can be a valuable piece to providing emergency medical care to our community, our neighbors, and in some cases our own family. If you are reading this, WE NEED YOU! Interested individuals may contact myself by email danial.sargeant@granvillevolunteerfire.org, cell phone: 802-349-5774, or in person. I would be happy to discuss what type of role you could fill in our agency.
Dan Sargeant, EMS Chief;
Valley Rescue Squad
Officers
Elected October 2022 for a 1-Year Term
Fire Chief – Dan Sargeant
Assistant Fire Chief – Harley Vadnais
Second Assistant Fire Chief – Brian Sargeant
Captain – Theodore "Teddy" Smith
Lieutenant – Rebecca Yon
Treasurer – Nancy Needham
Secretary – Victoria Crowne
Emergency Responders
Jon Lambert
Nancy Shaw
Nicole Lambert
Douglas Fuller
Kerin Vadnais
Henry Webb
Gabrielle Tuite
Cheyenne Smith
Lynne Smith
Kimberly Smith
Rebecca Yon
Jessi Danek
Lisa LeBlanc
Cadet Firefighters
Auxiliary Members
Tammy Beattie
Brennan Bordonaro
Douglas Fuller
Kristi Fuller
Nancy Needham
James Parrish
Cheryl Sargeant
Lyndsay Sargeant
Wesley Sargeant